Responsive Web Design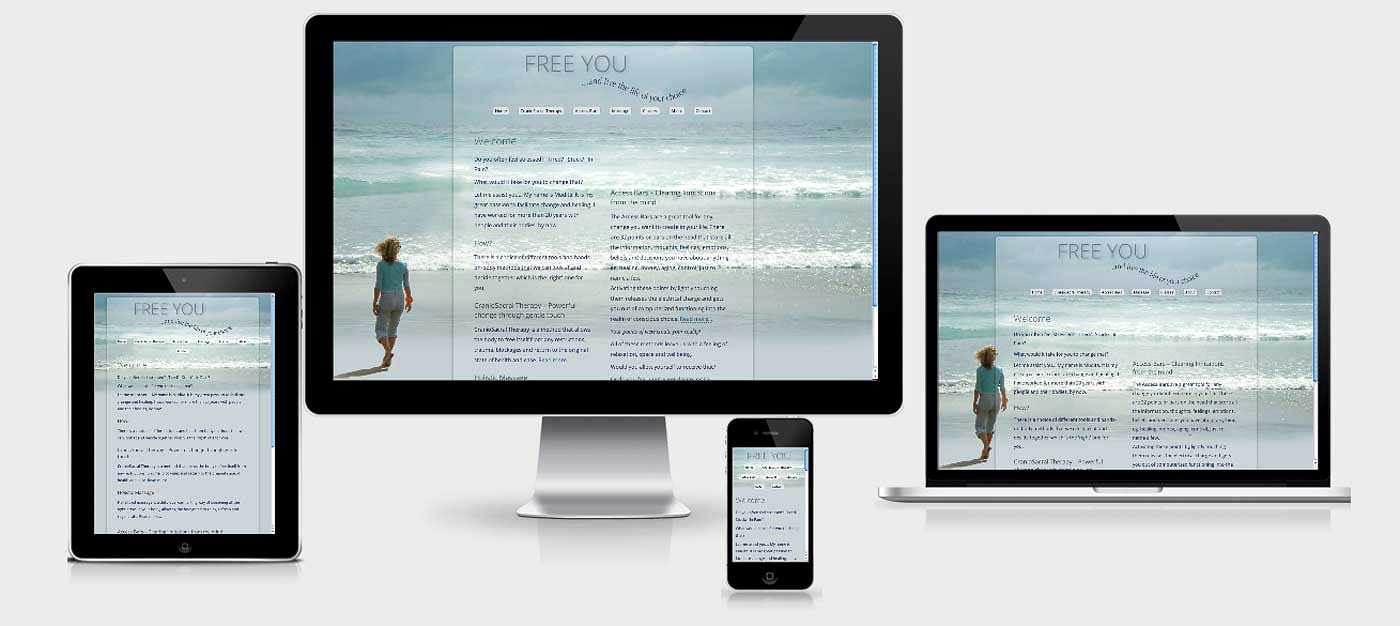 "The mobile internet is ramping faster than desktop internet did, and we believe more users may connect to the internet via mobile devices than desktop pc's within five years." Morgan Stanley Research
Is your site mobile ready? We can help. You can see some of our work on our home page.
What is a responsive website?
A responsive website is a website that adjusts itself to every reading device. The content automatically "snaps" to the frame, regardless of screen size (no more pinching and zooming). The user experience is uniform across all devices.
Looking good on mobile
You might have noticed that websites look different on an iPad or iPhone than on your computer. That's because most websites were made at a time when mobile web viewing didn't exist.
Now people are increasingly expecting a good experience on any device they might use to browse the internet.
Responsive web design creates websites that 'respond' to the width of the device.
The best way to illustrate this is to hold an iPad 'in landscape' (wide view) and then turn it around to 'portrait' (tall view). If you were to view this website, you would notice that this text column changes depending on how you hold the iPad.
In a similar way pictures and videos adjust to the way you're holding your iPad. The same goes for an iPhone, Android and other mobile devices.
Responsive websites offer the viewer an optimized web experience.
Reading text is easier
Reading text on a responsive website will be easier because the type size will adjust to suit whatever device you're using. On the iPhone the text column will always take the full width of the screen without the need for 'horizontal scrolling'.